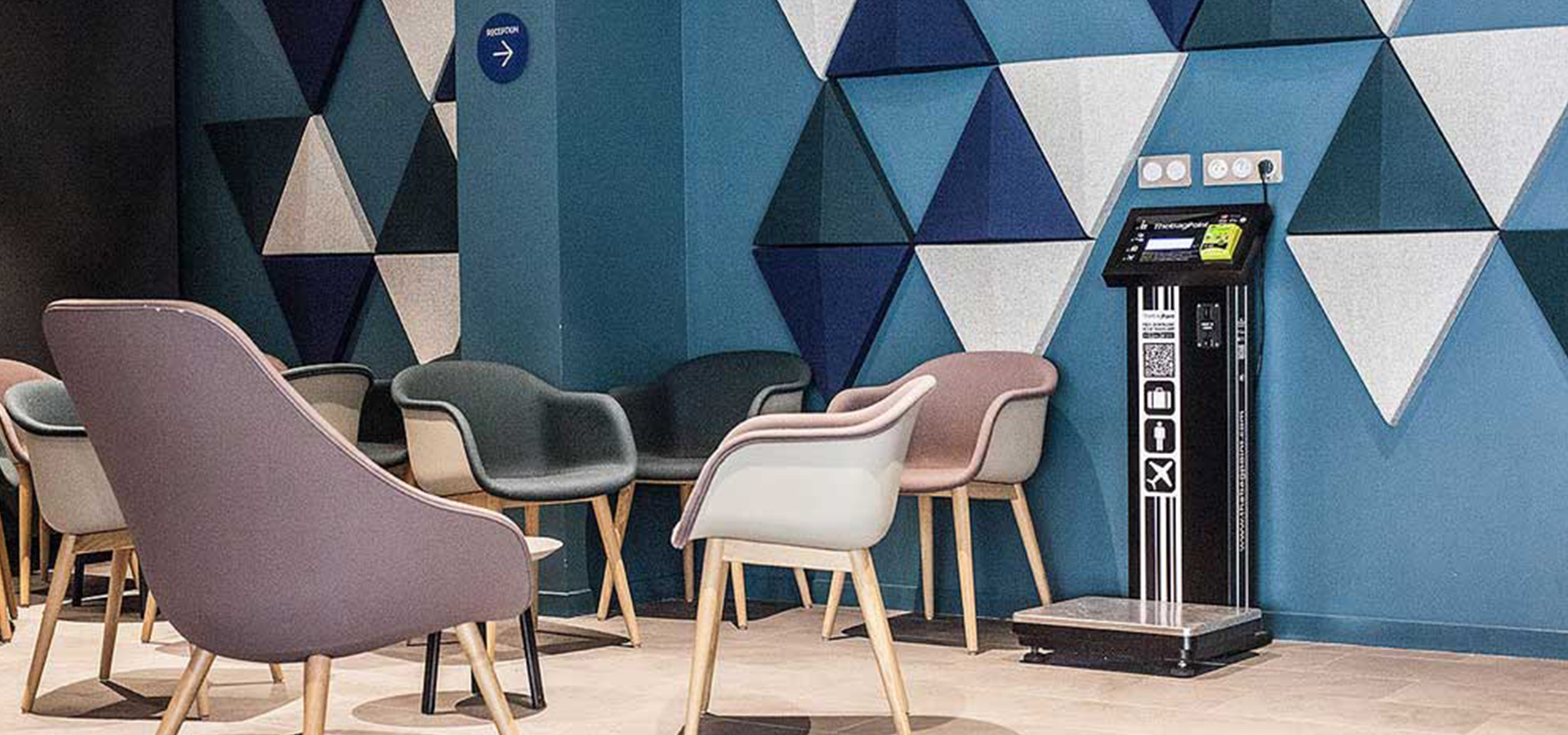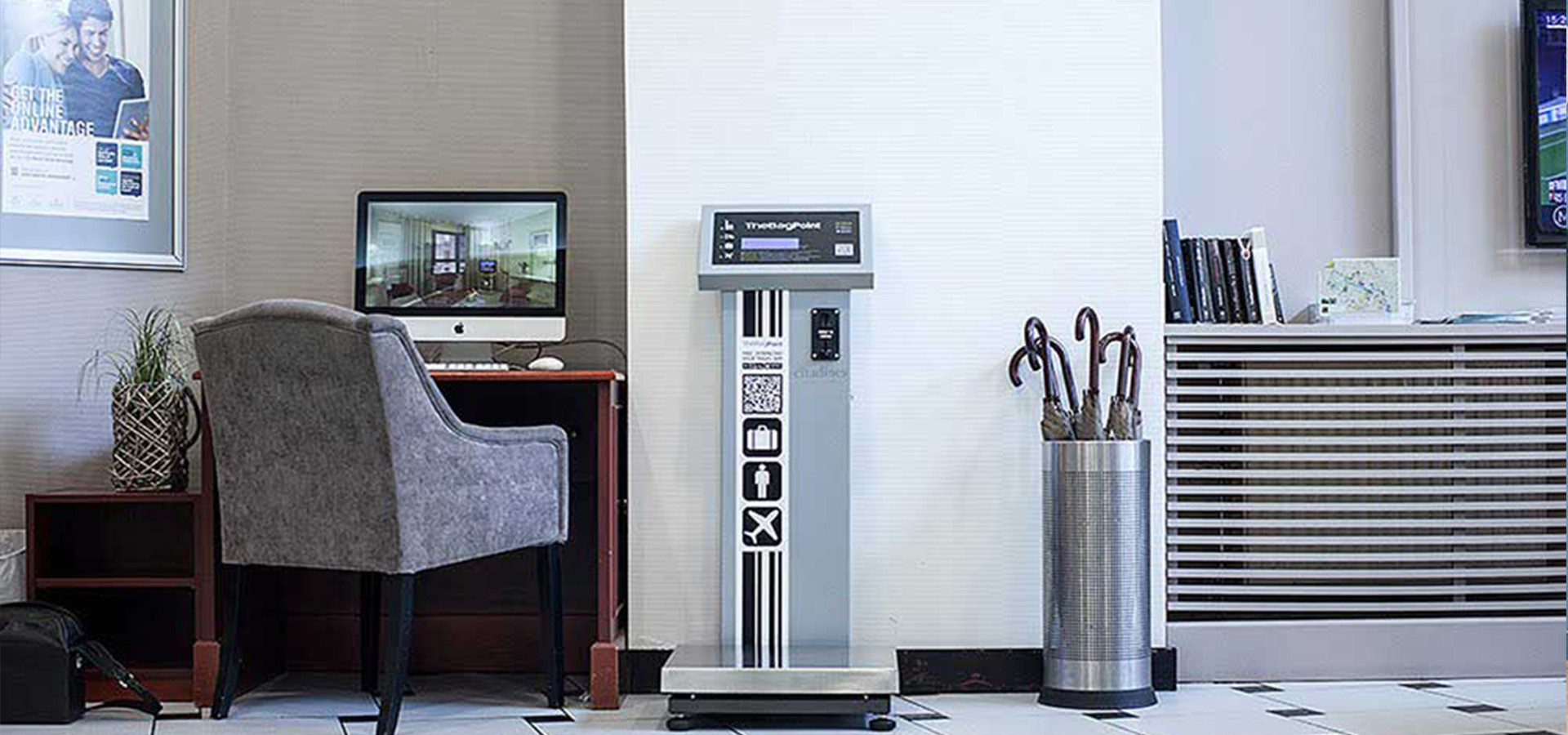 Simply Defining Solutions
EasyBoxScale
A NEW HOTEL SERVICE FOR
YOUR GUESTS' SATISFACTION
Available in Hundreds of hotels in Europe!
A convenient hotel service that helps your guests manage their luggage weight and avoid unpleasant surprises at the airport.
Guests can manage their luggage weight before leaving the hotel through comparative airline tariffs provided by the scale.
Help your guests save time and money with a completely free service, with no costs or charges for your hotel.