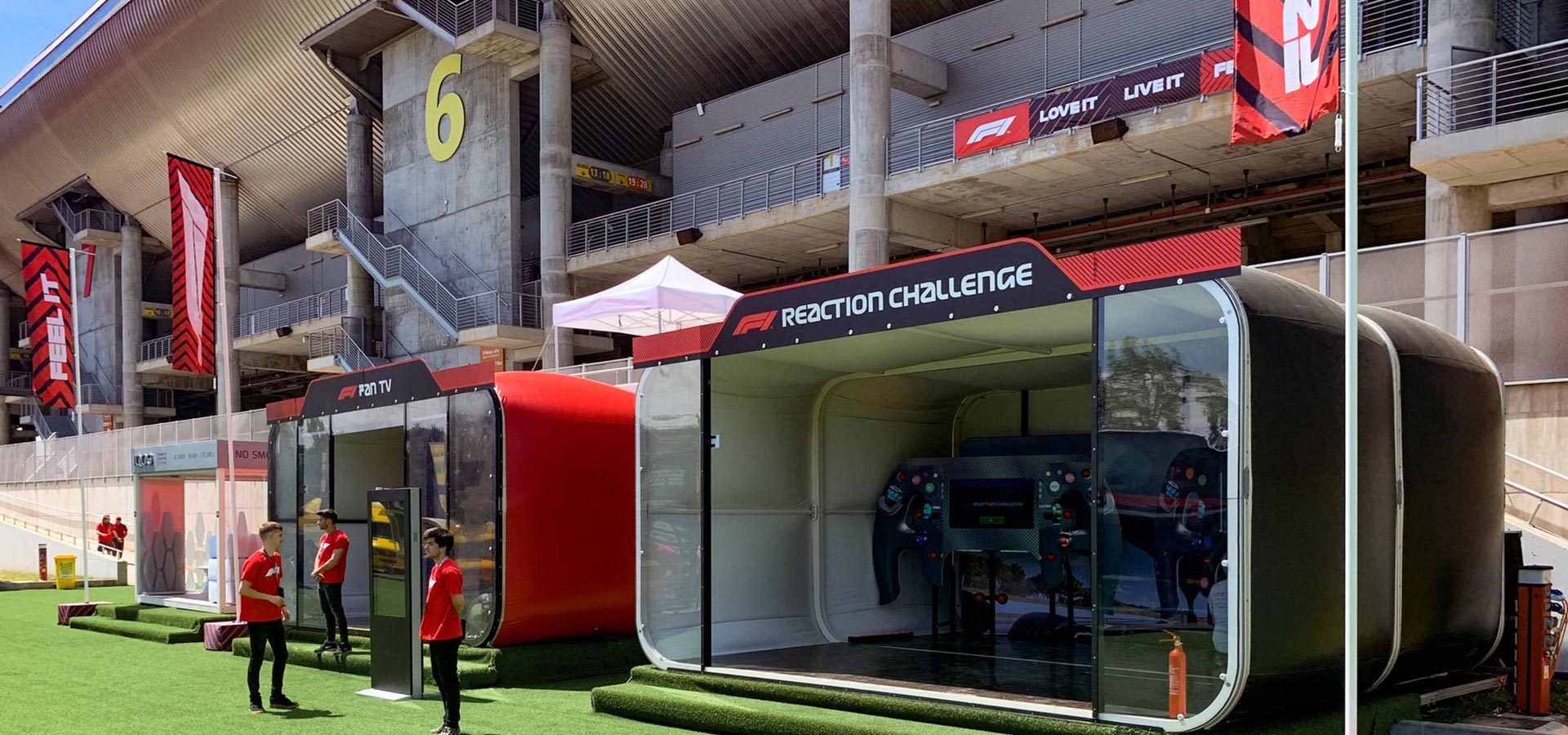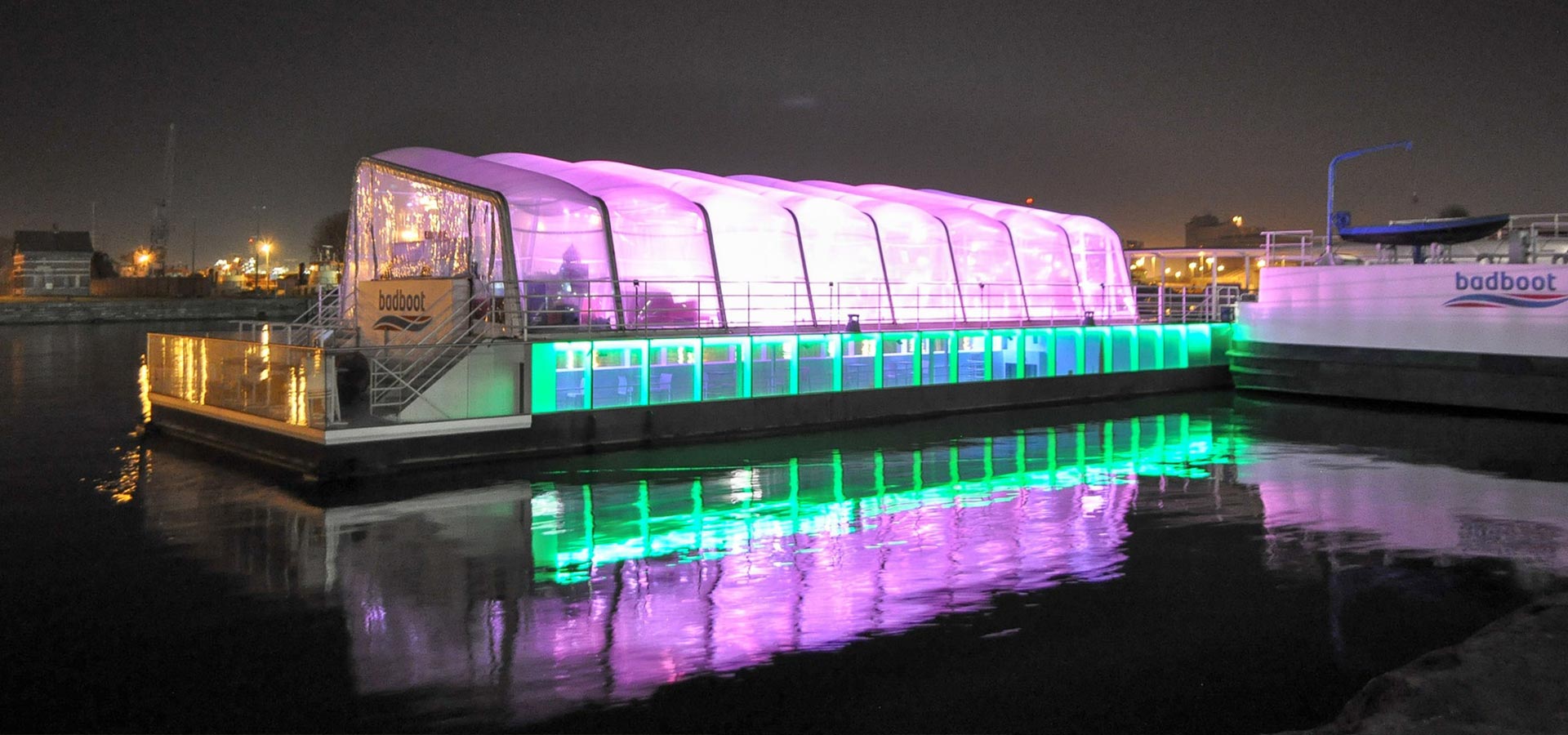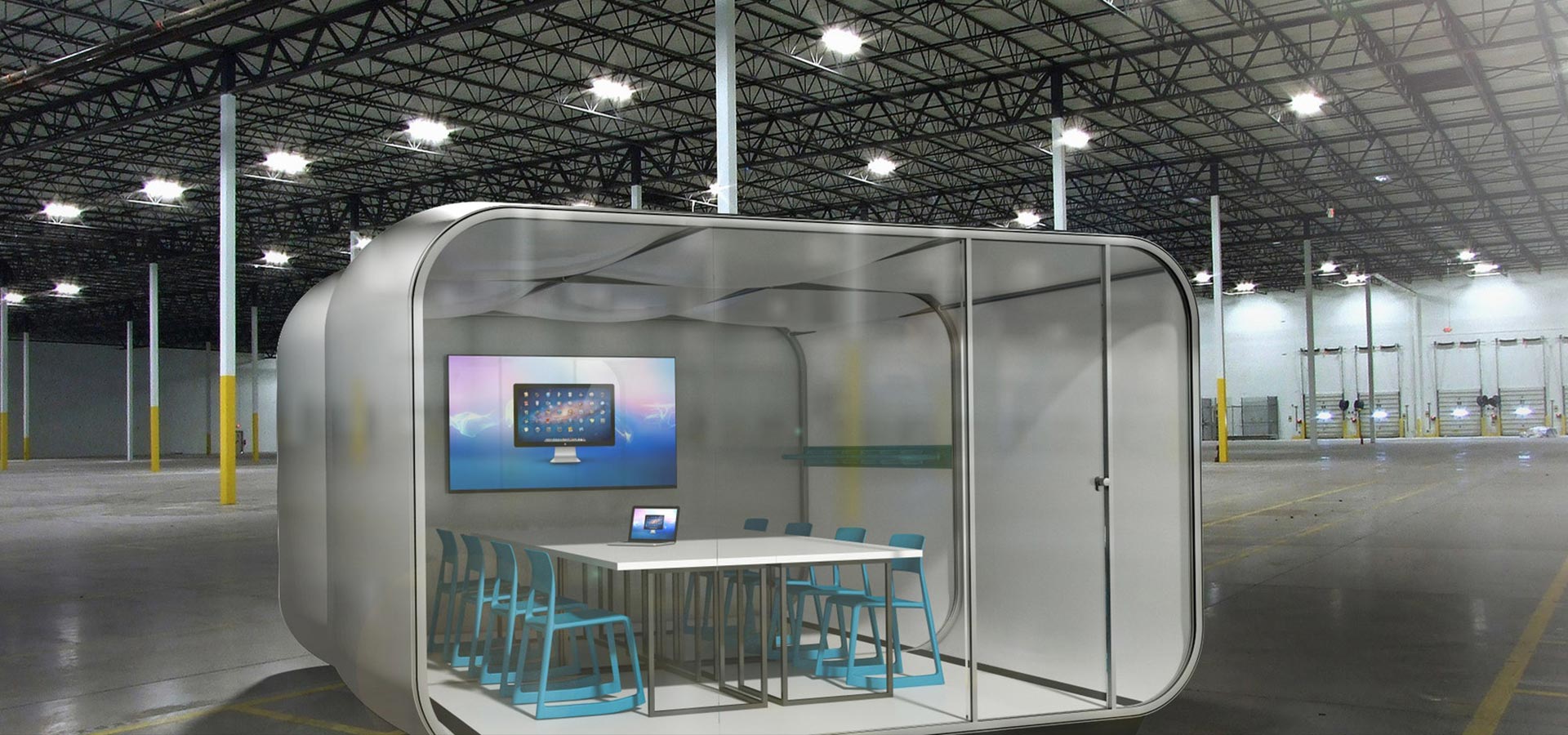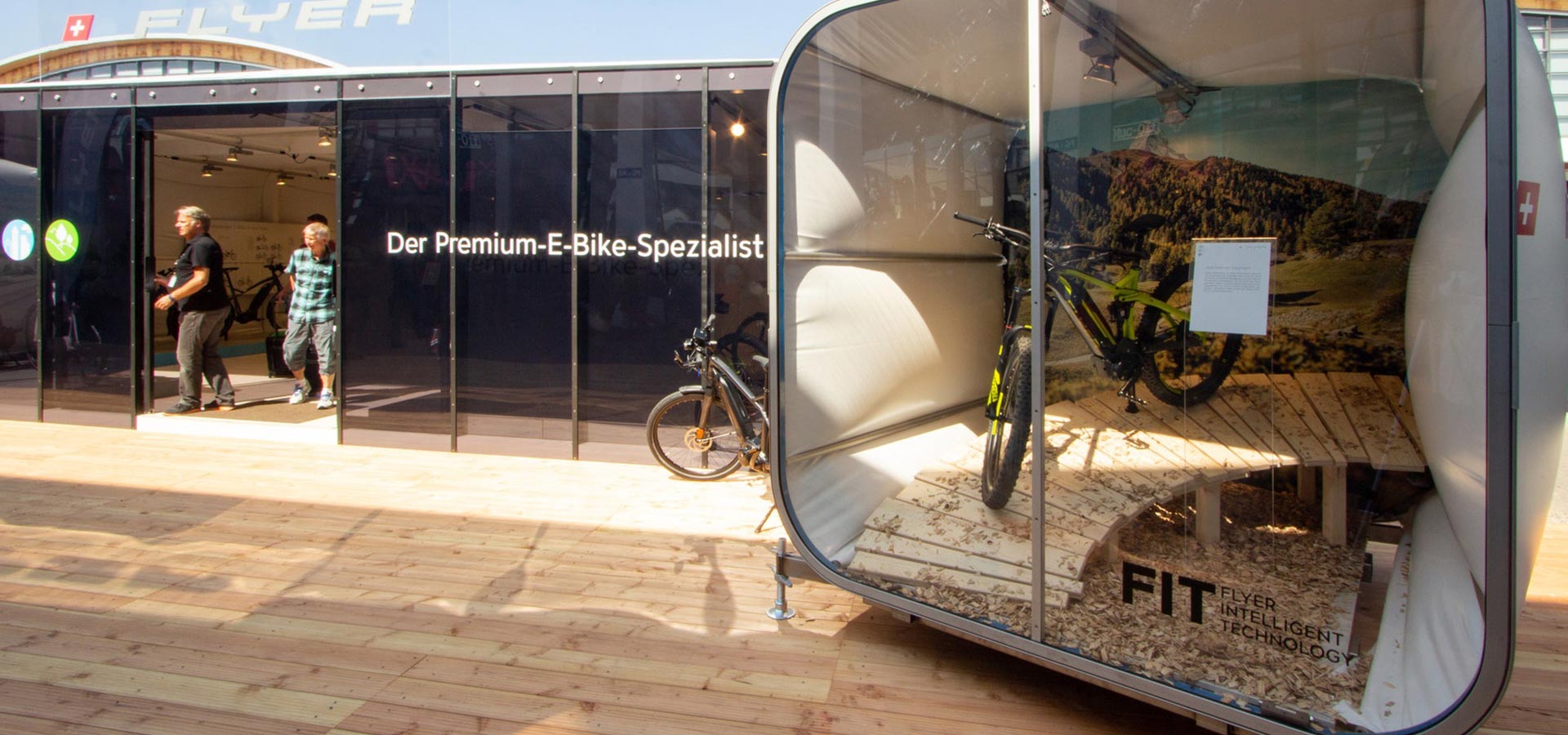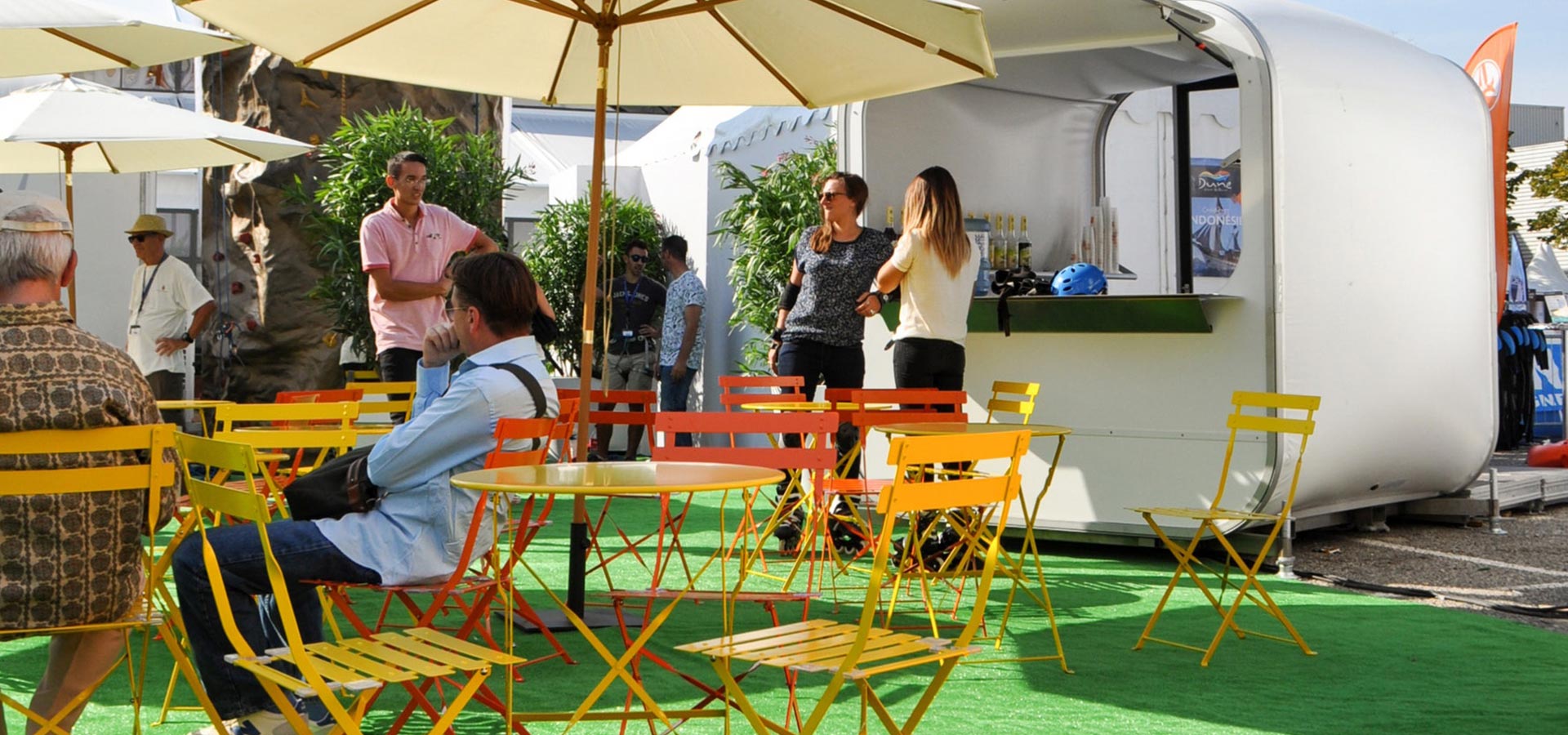 Snoozy is a memorable, environmentally low-impact accommodation pop-up, designed to be used anywhere. Snoozy is a mobile unit ideally suited to weekend events or season-long deployments. The main space can be configured with a double bed, twin beds or twin bunk-beds, providing stylish and safe accommodation for up to 4 people per unit. Standard features such as storage, lighting, USB power and secure lockable doors elevate the experience beyond the
traditional concept of camping. The Snoozy is easily deployable indoors or outdoors on any terrain. Height adjustable galvanized feet ensure fast levelling and keep the structure off the ground for better moisture and thermal performance. An integrated LED lighting, helps to create a fresh-feeling and enjoyable space.
The Snoozy's unique, patented design and engineering qualities has earned it the 2015 global RED DOT product award.

The YUMI is a pop-up kiosk like no other. Practical, fun and sure to elevate any brand.
Initially designed to complement the SNOOZY sleeping pods as a check-in reception, Yumi has now found its own fan base in the service industry. This go-anywhere, pop-up kiosk turns heads wherever it's used. The YUMI is easily branded to take on any identity and looks great while serving you.
Read more

OiO is a versatile shell-scheme Best used for mobile offices, retail or a pop-up service center for any functionality. It is equipped with integrated features such as in-built LED lighting and detachable shelving systems that lock into the
main frame to assist with interior fit-outs.
Easily deployable on any terrain, OiO has height adjustable galvanized feet for fast levelling.
Two sizes; standard OiO and OiO XL
Read more

An asymmetrical, lightweight event system, ideal for use as kiosks and interactive public events. The XO exemplifies what the EXPRO range is all about – speed, versatility and quality.
Uniquely styled to be higher on one side, the XO's characterful aesthetic is unmistakable, helping you to stand out. Having been used in a variety of deployment scenarios to date, the XO is characterized by its open sides and
welcoming frontage.
The XO system is available in 4m and 6m widths and is modular, extending along its length in 2.5m increments. No nuts and bolts in assembly.
The Space Frames and Cross Braces are double powder coated for durability in a choice of RAL colours.
Read more

XONE creates a portable display space. Graphically and technically developed to enhance indoor and outdoor exhibitions.
XONE with features tailored specifically for creating static displays, the space is ideal for exhibiting automotive products and can be configured to provide varied levels of interaction and security; Completely closed, partially closed or fully open. Branding and lighting are designed to work
seamlessly.
Quality finishes structure, double powder coated for durability in a choice of RAL colors.
The integrated raised flooring has 150mm floor cavities to run electrics and AV cabling to preserve the clean aesthetic of the internal space. A 5KPA loading ensures the XONE is ready for anything.
Read more….