Wellisair

WADU-02
Air & Surfaces Disinfection Purifier
Philosophy
Simply Defining Life
About
Established in 2020 by the founder and CEO Fawaz Zaghal together with specialist partners, Cocoonlife as its name eludes, aims at integrating into its surrounding community by providing unique solutions relating to living space, wellbeing, technology and daily engagements.
Video
Wellisair

Disinfection Purifier

The newest and most advanced air & surfaces disinfection device in the global market.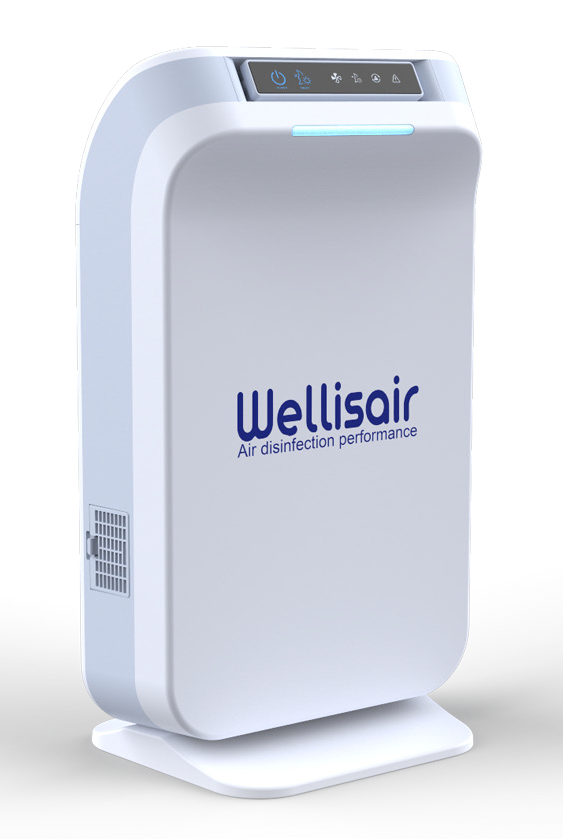 Introduction
For every breath you take
After negotiation with the creators of the latest and most advanced surface & air disinfection technology in the world for indoor environment, Cocoonlife, a Qatari company specialyzing in unique solutions is proud to have secured the supply of Wellisair WADU-02 Disinfection Purifier device for Qatar after its launch in the USA and certain European countries.
Not available in the Middle East
Made in South Korea and Launched in late 2019, Wellisair is facing an over-whelming demand due to its proven results to kill a wide range of Viruses, Bacteria, VOC's and other Pathogens based on a harmless process performed by Mother Nature. Due to limited stocks and production lead-time, the device is not yet available for retail. However, pre-oders are accepted from corporate institutions, hospitals, clinics and governmental entities.
See Brochure
OH Radical
A neutral & powerful air disinfectant molecule
The increased airborne spread of pathogenic microorganisms has raised serious concerns about its threat to environmental security and human life


Read full article
COVID-19 vs
Wellisair

WADU-02

To understand Wellisair's efficacy against the pandemic COVID-19 Coronavirus that emerged in 2019 in Wuhan, one must understand the morphological structure of this type of virus, as well as its family classification.

Coronaviruses are in the Coronavirinae subfamily of the Coronaviridae family, in the order Nidovirales. They are divided into 4 VOC subgenres: Alpha, Beta, Delta and Gamma. COVID-19 corresponds to the SARS family, classified as Betacoronavirus of lineage"B", originating in bats.

Read full article
Scientific Journal
The development of human societies around the world has generated a very serious environmental threat that threatens human health and the survival of animals and plants due to a higher incidence of infectious diseases.
Read full journal
Tests, Certificates & Patents
Do not confuse Wellisair Disinffection Purifier with most standard air filters or cleaners. Others mainly collect dust and particles from the air but do not kill and purify the air from microorganisms.

Wellisair is a high tech smart disinfection device that kills viruses and other microorganisms present on surfaces and in the air of your living space. Wellisair disinfects your surrounding surfaces and the air you breathe in a record 2-4 hours.
Read full article
Certificates List
Order Now